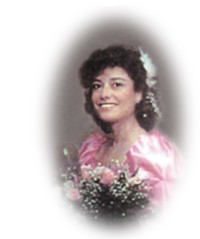 Backstreet Boy Howie Dorough spent Sunday signing autographs for patients at the Boston Children's Hospital and talking about lupus.

Dorough was promoting a new alliance between the Caroline Dorough-Cochran Lupus Memorial Foundation he founded after his sister died from the disease, and Veritas Medicine, a Web site that provides information on clinical trials and treatment for lupus and more than 50 other diseases, according to the Associated Press.

The union will make it easier for patients to participate in medical research, Dorough told the AP.

"It just brings a good feeling to my heart to come back out here and visit these sometimes-sick patients and bring a little happiness to their lives," he added.

Lupus, which primarily affects women between the ages of 15 and 44, causes the immune system to attack the body's own tissue.

Dorough recently announced details of the second annual Lupus Cruise to raise money for the foundation (see "Backstreet Boy To Ship Out For Lupus Benefit").

The cause of lupus is unknown, but there are environmental and genetic factors involved. While scientists believe there is a genetic predisposition to the disease, it is known that environmental factors also play a critical role in triggering lupus. Some of the environmental factors that may trigger the disease are: infections, antibiotics (especially those in the sulfa and penicillin groups), ultraviolet light, extreme stress, certain drugs, and hormones.

Lupus is known to occur within families, there is no known gene or genes which are thought to cause the illness. There are recent discoveries of a gene on chromosome 1 which is associated with lupus in certain families. Previously, genes on chromosome 6 called "immune response genes" were also associated with the disease. Only 10 percent of lupus patients will have a close relative (parent or sibling) who already has or may develop lupus. Statistics show that only about 5% of the children born to individuals with lupus will develop the illness.

Lupus is often called a "woman's disease" despite the fact that many men are affected. Lupus can occur at any age, and in either sex, although it occurs 10-15 times more frequently among adult females than among adult males after puberty or after the emergence into sexual maturity. The symptoms of the disease are the same in men and women. People of African, American Indian, and Asian origin are thought to develop the disease more frequently than Caucasian women. The reasons for this ethnic selection are not clear.

Hormonal factors may explain why lupus occurs more frequently in females than in males. The increase of disease
symptoms before menstrual periods and/or during pregnancy support the belief that hormones, particularly estrogen, may somewhat regulate the way the disease progresses. However, the exact reason for the greater prevalence of lupus in women, and the cyclic increase in symptoms, is unknown.

Lupus is a chronic inflammatory disease that can affect various parts of the body, especially the skin, joints, blood, and kidneys. The body's immune system normally makes proteins called antibodies to protect the body against viruses, bacteria, and other foreign materials. These foreign materials are called antigens. In an autoimmune disorder such as lupus, the immune system loses its ability to tell the difference between foreign substances (antigens) and its own cells and tissues. The immune system then makes antibodies directed against "self." These antibodies, called "auto-antibodies," react with the "self" antigens to form immune complexes. The immune complexes build up in the tissues and can cause inflammation, injury to tissues, and pain.

For most people, lupus is a mild disease affecting only a few organs. For others, it may cause serious and even life-threatening problems. More than 16,000 Americans develop lupus each year. It is estimated that 500,000 to 1.5 million Americans have been diagnosed with lupus.

On September 12, 1998 Howie got a call saying that Caroline is not doing to well with the cancer called Lupus. Howie flew right down to Orlando but his flight was delaided and he got there as soon as he could.
When he got there his sister had just died and he got no time to talk with her if only his flight wasn't delaided he might of been able to get a chance to talk with her.
To help Howie raise money to find a cure for this desiese by buying flowers or sending money to the dorough Lupus foundation.


By visiting 1-800-FLOWERS.COMTM, you can give two great
gifts for the price of one: a great gift for your loved one and
a generous donation to a good cause.

1-800-FLOWERS.COMTM has teamed up with the Dorough
Lupus Foundation, started by Howie D. of the Backstreet
Boys in memory of his sister Caroline, to raise funds to fight
this terrible affliction.

When you make a purchase of $29.99* or more, 10% of the
net proceeds of each sale will be donated to the Dorough
Lupus Foundation. Since the color purple has long been a
symbol of hope for those suffering from Lupus, our
promotion code is "PURP." Simply mention or use that code
during checkout to donate a portion of the proceeds. It's that
easy to send two great gifts today!
So please go and help out Howie.

To make a tax deductible donation to you may do so by mailing a check or money order (USD) to the Dorough Lupus Foundation, Inc., 4690 Lipscomb St. Ste #7, Palm Bay, FL 32905. Please make the donation payable to the Dorough Lupus Foundation, Inc.

To make a donation by a credit card (American Express, MasterCard, Discover Card or VISA) you can do so by telephone during the hours of 9 am to 5 pm Eastern Standard Time, Monday through Friday. Sorry no weekend or holidays. Have your credit card handy. Tell the person who answers the phone that you want to make a donation. Please allow two week for the donation to process our system.

If you would like to receive a gift of the Dorough Lupus Bear just send a donation of $25 or more (if you are located outside of North American send a minimum donation of $50 to receive the Dorough Lupus Bear) and state that you would like to receive the bear.